02-18-2016, 02:22 PM
Post: #11
CherylK
Posting Freak


Posts: 1,308
Joined: Dec 2008
Reputation: 3
RE: My "Boo Bear" - Spencer
Truly sorry for your loss, so very, very sad. I remember Spencer and of course, you. We had a Spring Spaniel (Barnaby) for 15 years. We lost him in 2003 and I still cry every time I think of him. He saw my son off to kindergarten and was waiting for him at the door each time he would return from college. Until one day, when Billy arrived back home and he wasn't there. It was just two days after that we had to say good by to him. I'm actually crying right now thinking about it.
Anyway, for one year we couldn't stand the thought of another pet. But, just like you, I also couldn't stand the quiet of the house. That's when I suggested to my husband and son, "maybe a cat" and the rest is history.
The cats will never replace Barney but they will help to heal your heart. I'm so happy that you are back here. I have been out of the loop too, but now I look forward to meeting your new baby. Maybe soon you can think of getting a playmate for Gatsby.
---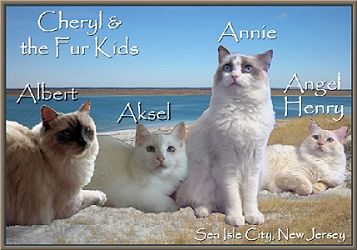 User(s) browsing this thread:
1 Guest(s)